References














Tech Partner





Technology for
digitalization
Resources that fit everywhere
Intervention
on site
with your team
Piloting and management of your projects
within our offices
Digitalization is the use of digital technologies to change a business model
and provide new revenue and value-producing opportunities

Gartner

ORINOX is recognized by AVEVA as an « Accredited Services Partner » and by the biggest players industrial sectors.
AVEVA Engineering & Design is the world leader for process, energy and marine industries.
Situated at your office or at ours... From the beginning, in the middle, or at the end of your project... Whenever and wherever you want, ORINOX can deploy, integrate, and drive the solution you need.
The people who are crazy enough to think they can change the world are the ones who do.

Steve Jobs
Why choose
EPC
4.0
Rewards
Up to
10%
savings
on total project cost
$ 100 Million total
estimated project savings
Based on $1 billion project
1000% ROI
Return On Investment
oo 4.0 Rewards
save up to 4.2%
End of Handover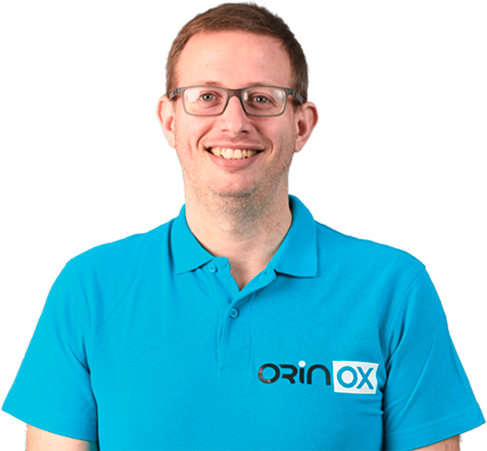 You no longer need to take this
digitalization journey alone
ORINOX is more than just individual consultants. We're an entire community of technicians and engineering experts across the globe.
Maxime Fourreau
CEO, founder of ORINOX
How you manage information determines wether you win or lose.

Bill Gates