Orinox will guide your company to the successful completion of engineering design projects. Experienced and professional, our employees will provide solutions adapted to your needs.
AVEVA PDMS & E3D Catalogs and specifications
Creation and update of AVEVA PDMS™ and AVEVA Everything3D™ multi-discipline catalogs and specifications: piping, steelworks, civil engineering, HVAC, cable trays, supports and equipment.
Catalogs creation or modification :
- Catalog components (geometries, Ppoints and parameters)
- Specifications
- Thickness tables, connection tables, bolt tables…
- Physical properties
- Isometric symbols library
Catalog deployment
Reselection of components after a catalog update
UDA and UDET creation and management
Compilation of methodological guides for the creation of catalogs
Catalog and specification training
We have created an efficient and reliable catalog management methodology which is detailed in our creation and management of catalogs guide.
Manufacturer Catalogs
It has become apparent that suppliers are chosing to propose their product as 3D catalogs using PDMS or E3D in order to integrate them in 3D models and facilitate the conception of industrial installations. Orinox guides the manufacturers wishing to make their product available to their clients as AVEVA PDMS™ and AVEVA E3D™ catalogs. The following is a non-comprehensive list of catalogs available online.
AVEVA PDMS & E3D Master Catalog
Orinox can also propose to the engineering companies and the owner operators the realization of their PDMS or E3D master catalog, for all types of 3D components including: Piping, Steelworks, Civil engineering, HVAC, Cable trays, Supports and Equipment. With its reputed know reputation and experience in the creation of PDMS catalogs, Orinox can ensure you a quick deployment of components on a wide range of standards and suppliers. Our AVEVA PDMS expertise includes but not limited to:
SGN-AREVA : Creation of piping PDMS catalog and its 110 EN-ASME specifications for a project of uranium enrichment unit.
EDF-CIT : Creation of a piping PDMS catalog and its 150 EN-ASME specifications for the upgrade of all the thermal EDF projects to PDMS 12. Creation of a complete steelworks and civils catalog and of a complete range of cable trays specifications compatible with Cable Design.
TOTAL EP : Creation of a piping PDMS catalog and its 145 ASME specifications for the creation of a MASTER catalog used on every PDMS project of the company. Signature of a framework agreement for the capitalization of all the components of their projects.
SOFRESID, ERAS, ALLIA, NOOTER/ERIKSEN, BOCCARD, DEGREMONT also already trust us for the creation of their project catalogs…
Piping Catalog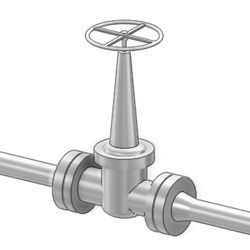 Compatible: AVEVA PDMS & E3D
SCOM: 19 000+
Documents Families:

EN
ASME
GENERIC
PARAMETRIC
API
MSS
SMS
MANUFACTURER
...
CONSULT LIST
Structure Catalog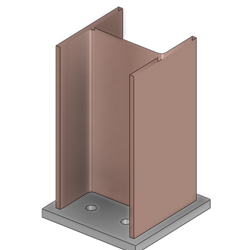 Compatible: AVEVA PDMS & E3D
SCOM: N/C
Documents Families:
CONSULT LIST
Cable Tray Catalog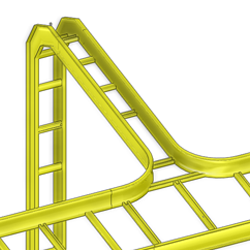 Compatible: AVEVA PDMS & E3D
SCOM: N/C
Documents Families:
CONSULT LIST
Equipment Catalog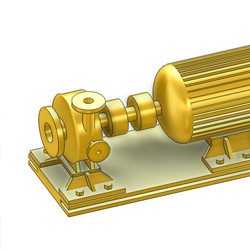 Compatible: AVEVA PDMS & E3D
SCOM: N/C
Documents Families:
CONSULT LIST