While remote working is now on the schedule of every Orinoxian, various platforms are at their disposal to keep talking, collaborating and training. Let's have a little overview of these tools that are essentials during the lockdown.
OX COMMUNITY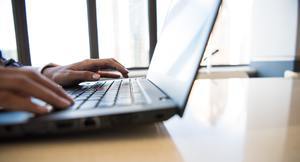 OX Community is a collaborative platform which goal is to gather and share all the know-how of Orinox. It is accessible by every employee all over the world. Therefore, it makes the software a place of exchanges for the Orinox's community and for the users of AVEVA softwares.
OX Community centralises the access to OX Master Settings and gives access to methodological guides, guides to good practices, requirements, manual training and exercises, PML macros, etc. On the exchange platform, members can start topics (via ox-community@orinox.com), talk about the good practices or ask technical questions. They can also enrich the platform by sharing their own content thanks to the « Sandbox » place (PML macros and dblisting which are time savers, presentations and documentations, etc.) and make the community live and grow. The main goal of this tool is that each employee, even on a mission at a client's, is never alone and can ask assistance to the Orinox team and its skills at any time.
The platform is accessible with a simple internet connection, through the Orinox's Google Drive Account. Each remote-working employee can easily access the platform. Therefore, the relationship amongst them is never interrupted even when they are geographically isolated. And for those who wish to use their free time efficiently during this period, thanks to the platform they can learn new things, have training courses or refresh their knowledge on AVEVA solutions.
ORINOX WORKSPACES

Orinox Workspace's goal is to boost collaborative work by enabling the engineering and designing team, users and subcontractors, to work within the same environment, regardless of their geographical location. It allows to share data to a large number of virtual computers with every main engineering softwares (AVEVA E3D and PDMS, AVEVA P&ID and diagrams, AVEVA Engineering, etc.).
This tool is easy-to-use and can be installed remotely very quickly (24 to 72 hours). It is used for almost every internal project of Orinox and it is also offered to hundreds of customer users. It includes advantages such as its competitive price, having an unlimited number of users and it grants optimized performances and can save time in the configuration of the project.
Orinox Workspaces does not requires any equipment and can be used on computers, smartphones or tablets. It ensures a continuity in the production, which is necessary during this quarantine.
AVEVA EXPERIENCE PLATFORM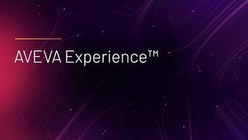 The AVEVA Experience platform is an online portal implemented by the leading company in software solutions which allows to test, discover and to be formed online on AVEVA solutions. This 20 hours long limited service grants a free access upon request to online courses and allows users to open the E3D2.1 software with the cloud.
This service does not need complex and technical skills, it only requires a good internet connection and time. Even if AVEVA Experience currently does not replace traditional and intense courses, this is an easy-to-access platform for new users of E3D2.1 who wish to get to know this software better. For the experts, the platform allows to discover or to rediscover some features. AVEVA Experience enables the delivery of Aveva certificates following the training.
Each employee at Orinox has an account on the portal and therefore can access to all available courses. A good way to keep training remotely during this period.