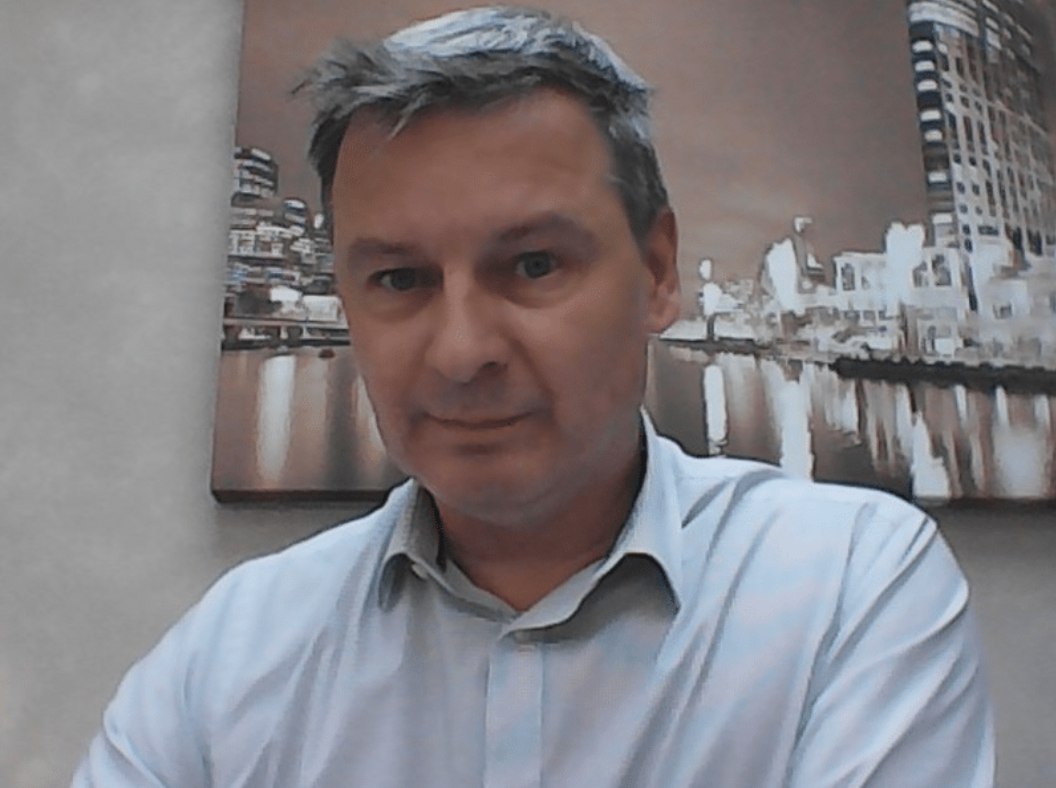 Hello Alexandre, can you tell us a few words about your background?
My background is quite atypical. I chose to start working at a very young age, and therefore entered the world of work directly after graduating from high school. I spent more than 30 years in the engineering world, particularly in design offices. Self-taught, I climbed the ladder one by one, starting as a draughtsman, and today I am a production manager. In between, I have held several positions, especially in the field, managing for example the follow-up of construction sites.
I have also had the chance to work on large international projects, including one that led me to spend a year in Australia. It was a particularly rich experience! In short, I wanted to know the world of engineering in all its facets, and the best way to do this was to explore the different facets of the profession.

What were your first assignments as a production manager?
In the context of ORINOX's transformation, I have to admit that I have a fairly high challenge ahead of me, not only in terms of results, but also in terms of the size and growth of the production teams.
My first mission consisted in analyzing the functioning of each team on the various production sites, in order to determine their strengths and weaknesses. I also had to look at the mapping, and in particular at the steering resources, and this work is not yet finished!
Then I continued my analysis, this time in terms of the management tools to be put in place. This is a missing link at ORINOX, in the sense that, depending on the size of the company, advanced management tools are not necessarily necessary. As ORINOX grew, it became urgent to respond to this need.
After these first two steps, it is time to recruit. We now need project managers, technical coordinators, group leaders... My third mission will therefore be resolutely recruitment-oriented.

Overall, what is your main role within ORINOX?
My role is to size and monitor ORINOX's production in its five production centers, which are: the fixed-price design office, the consulting department, the pre-sales department, the Product division, and the OX training division.
Eventually, I'll be supporting very large operations from a commercial standpoint, in a context of diversification.


ORINOX's sector of activity is quite specialized. Do you have any other experience in the digitalization of companies?
As far as the sectors in which I have worked are concerned, they are rather vast; a large part of my professional life has taken place in the water treatment sector, between large groups and smaller structures.
As for my relationship with ORINOX, it goes back several years. We have worked together since its creation, at a time when I was a customer and ORINOX a service provider.
When I was working as the manager of a design office for Suez Environnement, I called on ORINOX, which helped me change a production tool, but also provided me with resources. The experience was a success, and I have continued to cross paths with ORINOX frequently throughout my career, for several coaching sessions on resizing issues.

What strategy will you put in place to achieve your goals?
The strategy starts with an analysis phase, which is still ongoing. As far as my way of working is concerned, it's essentially based on the team and on people. My objective is to get the employees to adhere to our company project, at all levels of the hierarchy. My way of working is therefore participative, to involve the employees as much as possible in the daily work. The actors of the company and their rate of adhesion constitute the basis of any project, and it must be solid!
You live in Paris, but ORINOX's headquarters are in Châteaubriant. How do you deal with the flow of information?
At ORINOX, we are very well equipped from an IT point of view, which greatly facilitates remote work. As I like contact and human interaction, I have decided to travel physically at least once a month, whether to meet with management at the Châteaubriant headquarters, or to maintain close contact with the teams on the production sites, such as the one in Vaulx-en-Velin, where I am present once or twice a month.
For the rest, web conferences and other means of remote communication work very well at ORINOX.

How did you experience your integration into the company?
This integration is going well, thanks to my historical knowledge of certain team members. I'm very proud to have been asked by ORINOX to support diversification and growth. As in any position, I am however faced with several challenges. The difficulty I'm currently facing is mainly related to the transformation and support of the old team's methods, with the mix of new recruits. However, I am quite comfortable with this kind of subject, as I was regularly confronted with it in my previous professional experiences.
On another subject, it is also quite complicated to combine the structure of the team with the management of the current customer operations and the expected results.

What advice would you give to a newcomer to ORINOX?
I would advise him to get comfortable very quickly. In a company like ORINOX, you have to be participative and above all not be afraid to make suggestions. We're lucky to be in a very rich context because the company is growing rapidly, and what's more, it's in a buoyant sector of activity; it's possible to move up in your position or take on responsibilities quickly, and at all levels. That's why, to thrive at ORINOX, it's best to be participative and enjoy working in a team!