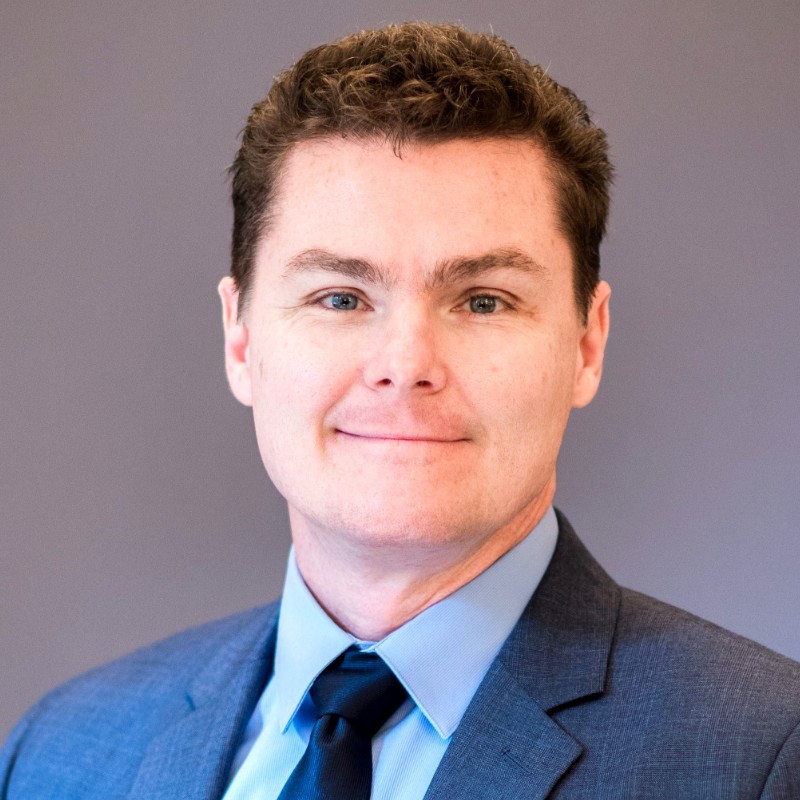 Since last April, ORINOX is pleased to welcome Santiago Pena as Director of Sales for the United States in our United States office. Let's get to know this customer relations expert with a passion for technology.
Hello Santiago. Can you introduce yourself and tell us a little more about your professional background?
I followed an engineering-oriented curriculum and started my professional career as a project engineer. At that time, my role was mostly to automate and simplify all kinds of user processes, using different CAD tools. Some time later, I moved to the software world, where my main task was to make engineering more efficient, with technology as my tool of choice. During these different experiences, I was exposed to a lot of new tools, and various technologies. As a result, the challenge in my day-to-day life was to make several different technologies work together, while trying to make projects as efficient as possible.
These different roles had a very positive impact on my professional life: it revealed a passion for software and computers that was unknown to me at this time. This passion is not only limited to the technical aspect of these tools, but also concerns the user's point of view.
This is what led me to leave the technical aspect of engineering aside for a while, to turn to the commercial side of the business, via software sales. At that time, I was working in a small team, in which I quickly became manager. My role was to develop this team, but also to expand the presence of AVEVA in South America. To do this, I was able to use my knowledge of the sector, while studying the operation of other companies.
Why did you join ORINOX?
My meeting with ORINOX came at a particularly opportune time, both for the company and for myself. ORINOX has been developing for nearly five years in the United States, and seems to be well on its way to establishing its legitimacy in the territory.
From a personal point of view, I already had a certain appetite for ORINOX's core business. Working in a company like this allows me to combine my two specialties, the technical aspect and the commercial aspect. So when the ORINOX team told me that they were attracted by my background and the leads I proposed to them for their development in North America, I didn't hesitate.
How did your integration at ORINOX go?
My integration went as smoothly as possible. I joined ORINOX at the beginning of April, but I feel like I've been here longer, in a good way. I have received a very warm welcome from the French and Texas teams. The flexible environment is particularly appreciable, and all my contacts immediately put me at ease.
And with your new colleagues, what are your impressions?
The relationship with my colleagues is very good, and it's also very nice to work with people who are both professional and enthusiastic. Also, it should be noted that I am probably the oldest person on the team here in Houston. However, no one has made me feel the age difference: everyone I work with makes it a priority to help each other out, which is a mindset I totally embrace.

Is international communication easy for you?
The communication between the different sites is very fluid and works well. I am quite familiar with foreign exchanges, because in my previous experiences, I was used to working with people from all over the world. Taking into account the different languages and time differences has been part of my daily life for several years. In addition, ORINOX employees are very responsive, despite the time difference between France and the United States: international communication is therefore not a problem.
What are your main tasks at ORINOX?
To summarize, I would say that my main mission is to expand the company's presence in North America. We need to grow, not only in terms of personnel, but also in terms of business. Today, ORINOX's priority is to help companies go digital, but also to make our software as intuitive as possible. That's what my role consists of, with continuous improvement as a leitmotif.
What is the aspect of your job that you enjoy the most?
I am lucky enough to do things in my job that I have a particular liking for, and that is a big part of why I am happy at work! Supervising, advising and passing on my experience is an integral part of my daily work.
Moreover, the relationship with the customers, especially when I can identify their problems and bring them a tailor-made solution, is extremely stimulating. All in all, my favorite part of my job is being exposed to the market, while still dealing with clients.
How do you deal with home-office?
Home-office is a challenge for everyone, but it is not a new thing for me. Indeed, in my previous experiences, I used to travel a lot, and therefore to work remotely. Moreover, my work can be done easily from home, and I was already working regularly from home before the pandemic.
If you had to describe ORINOX as simply as possible, what would you say?
To define ORINOX, I would say that it is above all a group of people who work together rigorously and make sure they do their work in the best possible way.